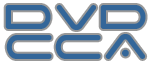 Frequently Asked Questions and Answers
Below you will find the most common questions and answers regarding the DVD Copy Control Association, the CSS License, and how to obtain a CSS License.
If this FAQ doesn't answer your questions feel free to contact us using our contact form located here.
---
Questions?
---
Answers
What is the DVD Copy Control Association?


The DVD Copy Control Association (DVD CCA) is a not-for-profit corporation with responsibility for licensing CSS (Content Scramble System) to manufacturers of DVD hardware, discs and related products. Licensees include the owners and manufacturers of the content of DVD discs; creators of encryption engines, hardware and software decrypters; and manufacturers of DVD Players and DVD-ROM drives.

What is CSS?


The Content Scramble System (CSS) is the protection system that has enabled the owners of movie content to provide consumers access to high quality DVD movies for home viewing on their video systems and computers. CSS prevents movies from being illegally duplicated, protecting the intellectual property of the manufacturers, producers and writers from theft. CSS is a two-part system for which manufacturers of both the movie content (discs) and hardware or software (players) purchase licenses. The information on DVD discs is encrypted. The DVD players - either a computer drive or a home video player - have technology to 'decrypt' the information so it can be viewed. CSS is critical to DVD.

Why is CSS necessary?


Without sufficient protections, movie studios would not have offered their copyrighted films to consumers in this high quality digital format. Because they are 'digital', DVDs can be used as a perfect master for an infinite number of exact copies if the master is not protected by a system like CSS. Without such protection, movie content manufacturers would hesitate to release their products, including movies, because they would risk easy illegal copying.

Can manufacturers of products for computers using the Linux operating system obtain a license to use CSS to manufacture a DVD player for Linux applications?


Absolutely. The DVD Copy Control Association would welcomes applications for the legal use of CSS from all manufacturers. In fact, Sigma Designs (www.sigmadesigns.com) is now marketing a DVD player for Linux under its license to manufacture products using CSS.

What is CSS Managed Recording?


CSS Managed Recording, sometimes referred to as "CSS managed burning," is an exciting new function enabling commercial audiovisual content to be recorded on special recordable DVD media using the same content protection system as pre-recorded DVD Video-- CSS.

Will these DVDs play back in existing DVD players in the marketplace today?


The new DVDs will be compatible with the vast majority of existing consumer electronics DVD players worldwide.

The DVDCCA announced this new functionality in August 2006. When can the market expect to see commercial implementation?


This process requires discussion and testing in addition to the development of a new video specification from the DVD Forum. For example, a study had to be undertaken to confirm the compatibility with existing DVD players. It also takes time to complete physical disc specifications for the new recordable DVD media.

Will Managed Recording be limited to "professional uses" only or will consumers be able to record onto the new DVDs at home?


Initially, the application of CSS Managed Recording will be limited to so-called "professional uses" by which a business may manufacture on demand and sell recorded DVDs for home entertainment using a business -to-business supply chain. Such professional uses can be kiosk-based at retail or done in a centralized manufacturing facility. Assuming successful professional application of CSS Managed Recording, consumer electronic sell-through applications, by which consumers may download content and record onto the new recordable media through an authorized online digital distribution system, are likely to follow.

What is an example of a professional use?


It is a business model where a disc manufacturer or retail store "burns" content onto a disc in response to a consumer or end user order. It does not include recording or burning taking place on individual consumer devices at the initiation of consumers or end users.

What is the best way for licensees to learn when the use of CSS in this context is commercially available?


We will provide further updates on this website as such information can be made publicly available.

Under the terms of the CSS licensing agreement, is it legal for a licensed manufacturer to produce and sell a product which allows a user to disable any CSS protections?


No. Such products are not allowed under the terms of the CSS license. They are illegal. In cases where DVD-CCA learns of such products, immediate action is taken through the manufacturer to have the product corrected to conform with the CSS license.

Why are DVDs encoded so that they can only be played in machines in the region in which they were purchased?


Movies are often released at different times in different parts of the world. For example, a film that opens in December in the U.S. might not premier in Tokyo until several months later. By the time that Tokyo premier occurs, the film may be ready for DVD distribution in the U.S. Regional DVD coding allows viewers to enjoy films on DVD at home shortly after their region's theatrical run is complete by enabling regions to operate on their own schedules. A film can be released on DVD in one region even though it is still being played in theaters in another region because regional coding ensures it will not interfere with the theatrical run in another region. Without regional coding, all home viewers would have to wait until a film completes its entire global theatrical run before a DVD could be released anywhere.